Ballara is an all inclusive, modular furniture series which integrates soft seating, storage, worksurfaces and power capabilities. It satisfies many space planning scenarios including corner, in-line, open concept as well as traditional reception.
Ballara received a 2012 ADEX Gold Award for Design Excellence.
Furniture pieces can be used as standalone items or linked together to form infinite seating configurations.
Ballara responds to the idea of lounge spaces becoming important social and collaborative areas within offices.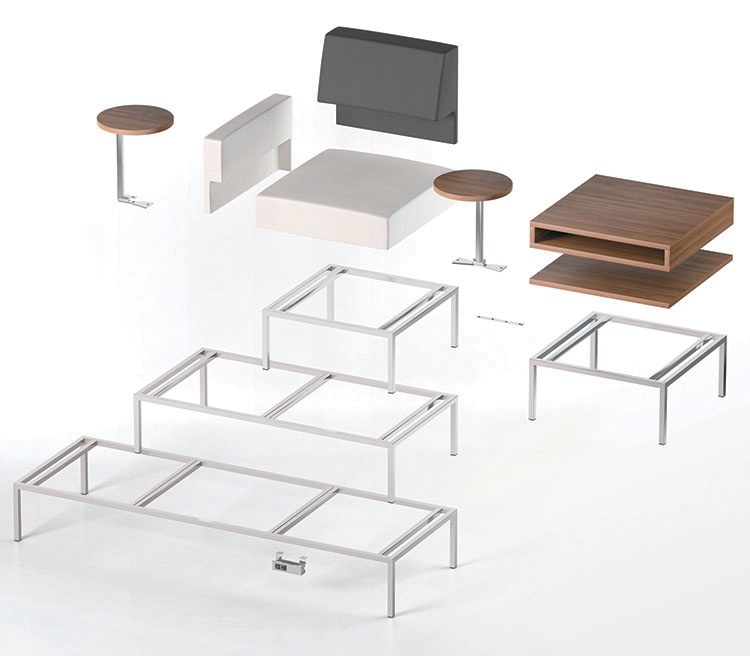 Exploded view of product offering showcasing overall system approach.
Initial prototype refining proportions and upholstery details.
Side view of chair showing modifications to seat depth and ergonomics.
Seat pan construction showing internal webbing for ergonomic support.