Unitron is a manufacturer of innovative hearing aid solutions. Recently the company launched a new corporate identity and required a product display that fit within their refined brand.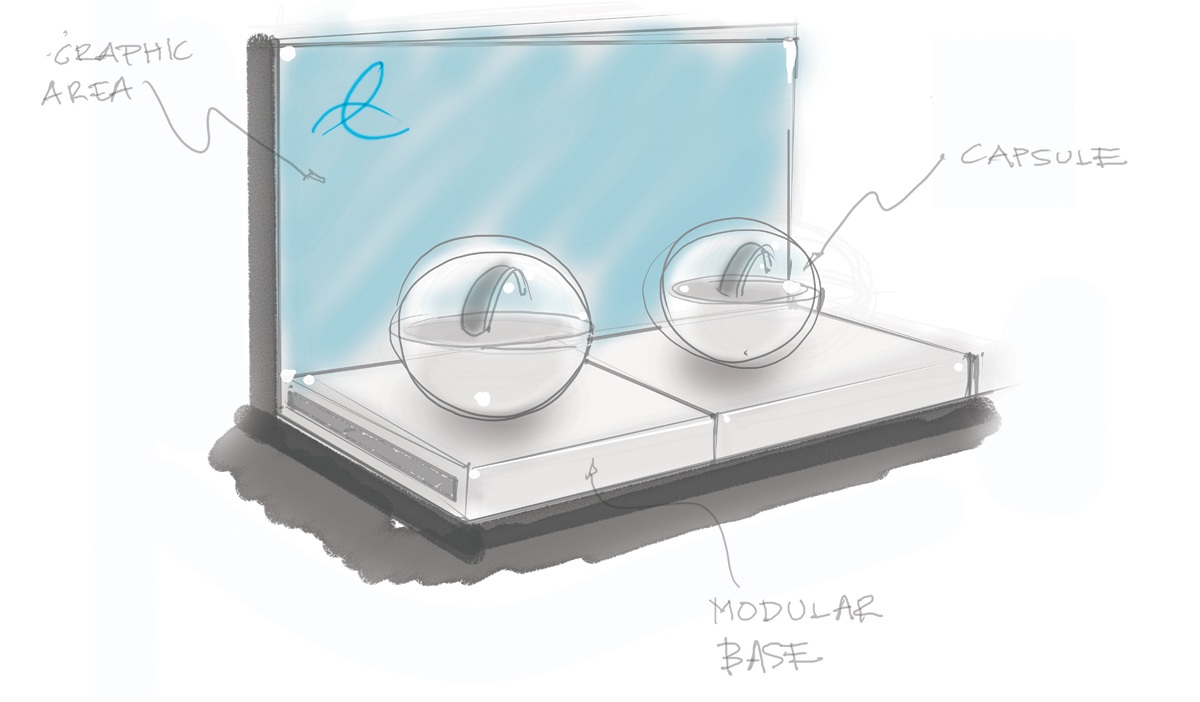 The display is designed to be used at the retail level by healthcare professionals to showcase a range of Unitron products and accessories.
The modular design consists of square bases with 'floating' capsules that protect and enchance each invidual product. The display attempts to present hearing aids as stylish lifestyle devices as opposed to institutional products.